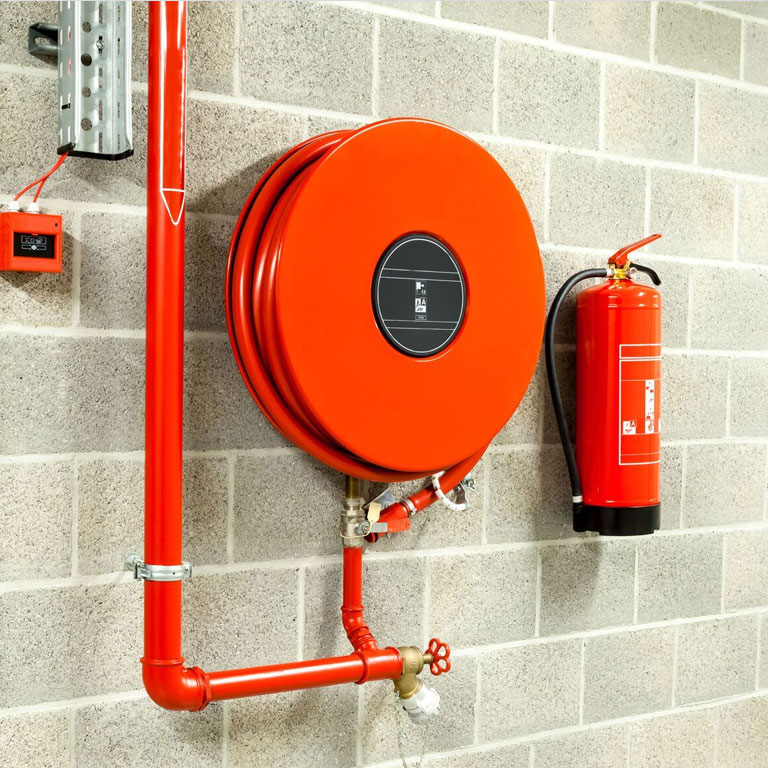 Fire Hose reels are deployed against Class A fires. They provide a jet of water from a spray nozzle and, with correct training, are an effective way of extinguishing small class A fires.
Standard fire hose reels are 36 metres in length and can provide a jet of water up to 10 meters.  The 36M hose enables the user to fight a fire in various location of the site and the long water jet ensures a safe distance between the person using the hose reel and the fire.
Eversure tests, inspects, services and installs fire hose reels in accordance with Australian Standards 1851 and 2441.
As your fire protection contractor, we will collaborate and work with you to find solutions to your specific requirements.